Shop Categories

Products Overview

Services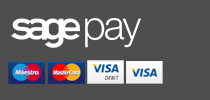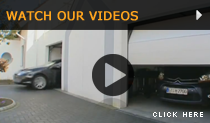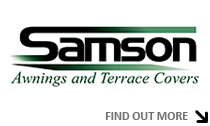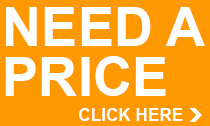 PRODUCT SEARCH
Purchase a Security Shutters in Stevenage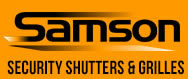 "The fitters were excellent, friendly and efficient...
FULL MARKS"
Mr & Mrs Simms
Samson Doors offer a range of security systems in Stevenage and around Hertfordshire. We have been supplying Security Shutters for over 20 years in Stevenage and we are now renowned for being no.1 in advising, supplying and installing security door related systems throughout the UK. Our available 1 to 1 consultations, professional surveys and delivery methods in Stevenage and throughout Hertfordshire is unbeatable.
Samson Doors have supplied Security Shutters since 1993. Our security products can be fully tailored to suit your premise whether you are based in the commercial, industrial and domestic markets. Your individual requirements and needs.
If you would like to enquire further or have any questions in relation to your security concerns, then please contact the Samson Doors sales team either via the online contact form or by dialling 0800 328 6250.
See below our range of security systems available to purchase online »
BROWSE OUR ONLINE SHOP

For over 20 years we have offered an unparalleled service and throughout Stevenage we can conduct surveys, supply and install any of the wide range of security roller shutters available. Every Security Shutters supplied by Samson Doors is manufactured to the highest standard and have many unique features.

The Seceuro range of physical security products are made in the UK and tested in the factory before despatch. As well as supply and install to Stevenage, Samson can also install throughout the UK and supply and deliver to other countries within Europe if required.
Contact Samson Doors on 0800 328 6250 to discuss your next secruity system and individual premise needs.

Buy Security Shutters from Samson Doors in Stevenage
Samson Door security solutions can provide you with excellent physical barriers for your Security Shutters home, business or premise to deter unwanted intruders. Security shutters, grilles and doors don't need to be solely for security reasons and our range of available products can be customised with a number of colours, sizes and bespoke options to fit in with your individual needs.
There are also a number of benefits that you will receive by securing your property with Samson security solutions. Security shutters in particular can sometimes be overlook and can provide additional benefits such as, insulation, ventilation, sound proofing and in many cases, provide additional space to display your business logo.
Ensuring that you purchase and install the right security solution for your individual needs is crucial, especially if your premises contains valuable items. The range of security solutions available across Samson Doors is extensive and our products are open to further customisation and can be tailor made.
Samson Doors security product range includes:
Our online quotation system and contact us form is a great way to get in touch if you are unsure on the next step forward with securing your property. Alternatively call the Samson Doors sales team on 0800 328 6250 who would be happy to help
Stevenage Security Manufacturers of Doors, Grilles, Shutter