The single leaf doors are made of steel and stainless steel and are completely compatible with BS EN120 and BS EN240, Hormann provides two options: the FTS 120-1BS fire sliding door, which has a 120-minute fire resistance, and the FST 2410-1BS, which has a 240-minute fire resistance.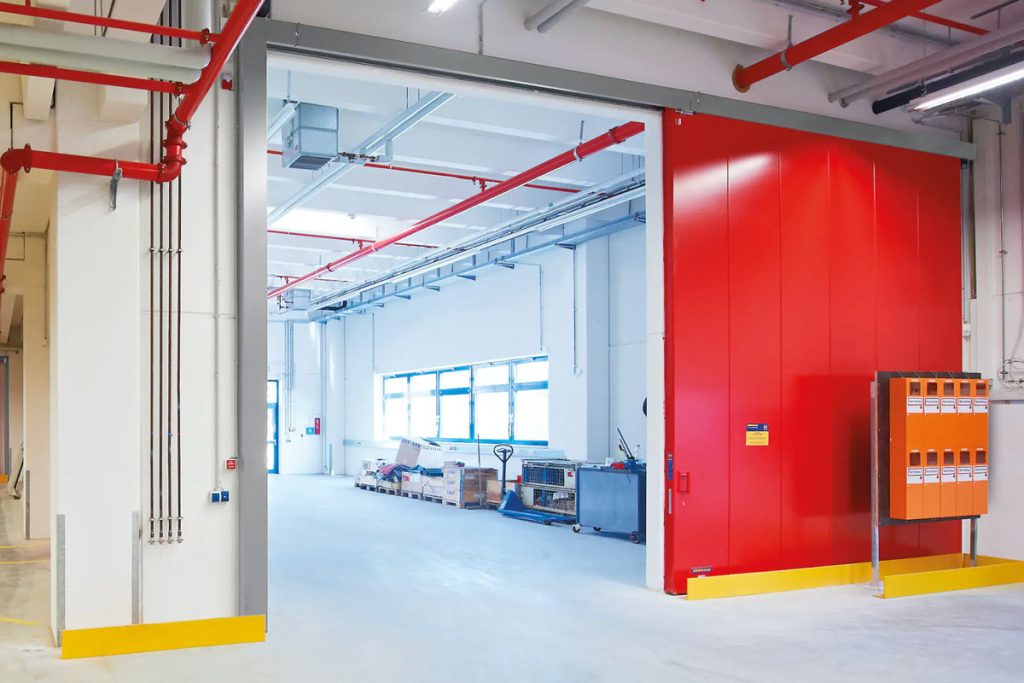 The sliding fire doors have been designed to resist extensive usage cycles and provide outstanding durability and dependability in a wide range of buildings and industries. The doors are built using 72mm flush parts, resulting in a high quality foor leaf with parallel consistent edges for a modern look. A unique cylindrical track order and a sturdy roller track produce a precise door leaf guide with silent operation and simple movement.
To guarantee safety and extended service life, the FST door line is offered with a variety of options such as impact absorber profile guards and anti-collision bollards. They can be fitted with a Hormann FSA hole open mechanism with a battery backup for reliable perfomance.
The doors are available in a choice of 7 popular colours, including Flame Red, Anthracite Grey and Pure White or any RAL colour of choice. They offer a contemporpary, robust finish witthout compromising on fire perfomance.
Contact Samson
If you need more information, bespoke surveying and installation services. Call us on 01933 445580 or click here to fill out our contact form - we'll offer our professional services to result in a door you can rely on for years to come.