Sectional Improvements Coming Summer 21...
As an industrial door supplier, installer and dedicated team of experts, we're happy to report on these latest improvements to Hormann's industrial sectional doors, series 60. The new features will be available from 1st June 2021, so if you're considering the installation or replacement of an industrial sectional this year, the series 60 may well peak your interest.
The developments made on these already reliable and durable doors make for an overall smoother, quieter, safer and more versatile door choice for more types of applications! Be sure to note that this door is the fastest sectional from Hormann, opening at speeds of up to 1 m/s, and is certified with optional RC 2 security features for effective intruder protection. So, what exactly do these sectionals feature?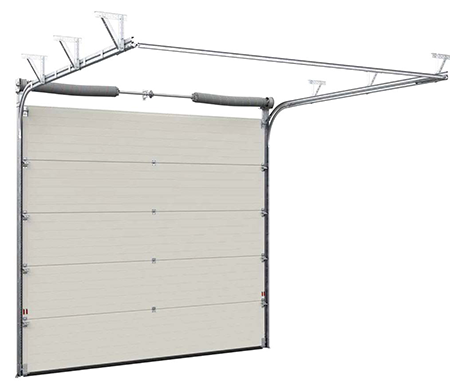 Hormann Industrial Door Features:
Optimised track radii and enlarged rollers make for low-wear door travel
The enlarged rollers and optional roller holders provide up to 5 dB(A) quieter door travel
Low headroom requirements with only 200mm required
Optional accessories include plastic frame shoe to prevent rust, sealing accessory to increase airtightness and ThermoFrame with new spacer profile
Anti-lift technology on both sides of the door to increase break-in resistance
Security upgrade available if required, RC 2 security according to DIN / TS 18194
Call Samson on 01933 448850 to enquire about our diverse & bespoke industrial door range.