Radio Door Lock Operator SmartKey
Lock / unlock and conveniently open doors
Easily open your door lock at a press of a button with your hand transmitter, radio internal push button, BiSecur app on your smartphone* or directly via the sensor field on the SmartKey. No need to set down your groceries in order to open your entrance and apartment door.
Even with a walker / wheelchair or pushchair, you can enter your house or apartment so much easier because you can open the door already from a distance. Locking takes place either by pressing a button or automatically after a specified period of time. This securely locks your door and provides protection against burglary.
High level of operating comfort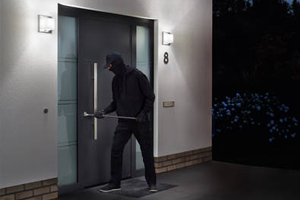 Locking or unlocking of door
Opening the door (the door latch is retracted for a programmed time and the door can be easily pushed open)
Operation via hand transmitter, radio internal push button or BiSecur app
Automatic comfort locking, either after 30, 60 or 120 s or with a delay after pressing a button
Manual opening and closing always possible in an emergency** (from the outside using an ordinary key, from the inside using a hand wheel)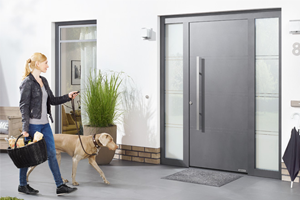 Secure control
Acoustic/ visual feedback on the operator, if the door lock was locked / unlocked or opened
Enquiry on the optional hand transmitter HS 5 BS or radio internal push button FIT 5, whether the door is locked or unlocked.
You no longer need to go to the door in the evening to check whether it is locked
BiSecur radio system with extremely secure encryption protocol
Idle mode with deactivated radio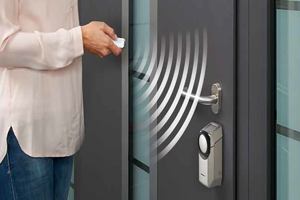 Ideal for retrofitting
Flexible fixing by clamping, gluing or screwing on the interior of the door
No damage to the door or frame (ideal for rental apartments)
Simply attach onto the inserted key***
Wireless installation thanks to battery operation (lifecycle approx. 1 year**** for 8 cycles per day)
Optional BiSecur Gateway required
** Cylinder with emergency and hazard function required
*** Cylinder projection of 7 – 12 mm necessary on the inside, the key head must be shortened to a length of 4 – 7 mm
****Depends on the ease of movement of the door or the lock as well as the batteries used!