Samson have sold sliding door systems for years now and on the last 18 months we have seen a surge in enquiries for the sliding door system for so many varied uses. The sliding door is an obvious choice in so many applications but everyone still seems to be deferring to roller type doors without a second thought for an alternative.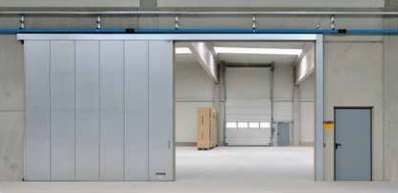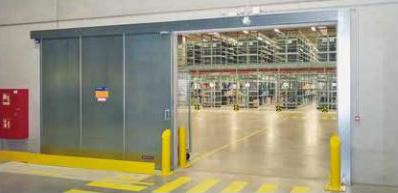 Samson now offer the newest range of sliding doors from market leaders Hormann. The FST range offers a range of sliding doors for general use, fire and smoke protection and many other applications open up with the additional of a stainless steel version. All the doors can be manual or electric and the best option ever which makes all the difference in so many applications is the option of a pedestrian door within the main panel. This provides easy access in and out for pedestrians without having to open the main door.
The pedestrian door is a good size as well unlike the doors offered in roller shutters which also have a massive trip hazard at the bottom.
Take a look at the sliding door ranges and maybe rethink your options for your building.
Learn more about sliding doors here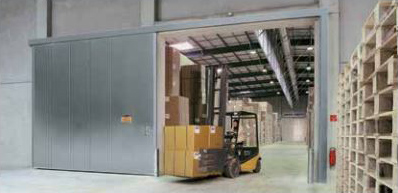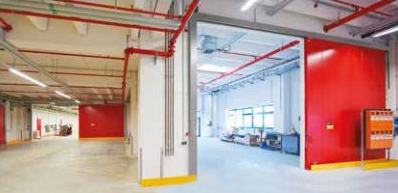 10 Reasons to Choose Sliding!
- Low or almost no maintenance
- No tracking into the building
- Extremely quiet
- Effortless manual operation
- Fitted externally leaves all space inside clear
- Pedestrian door inset provides easy access
- Strong and secure
- Provides insulation on many models
- Fire and Smoke tight options
- Less safety issues
Learn more about sliding doors here