So what's new? Since the addition of our Online Shop in 2012, our homepage never truly interacted with it and left it needing a bit of attention. This has been addressed with our recent update. We've added more direct homepage links into some of our most popular shop product groups making it far easier for you to find our extensive product range & great prices.
Take a look for yourself. Below are some before & after shots of our Samson Doors website redesign.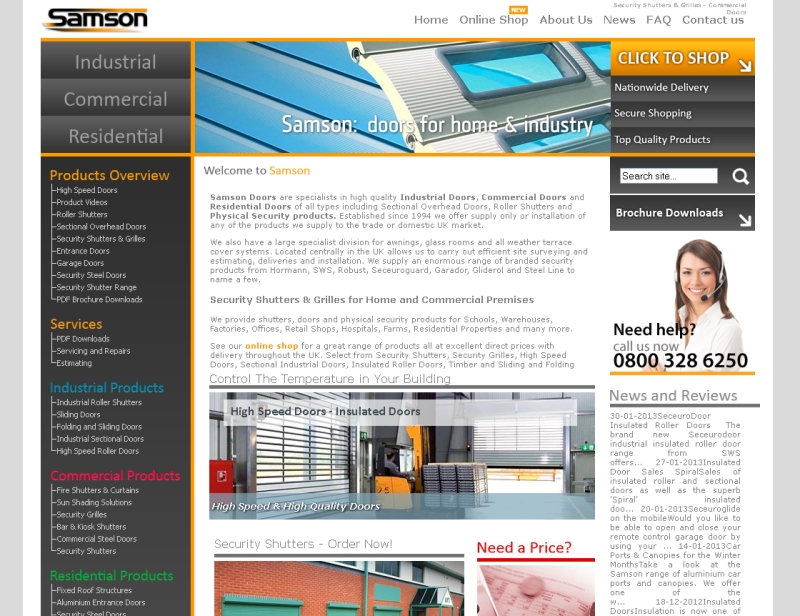 Before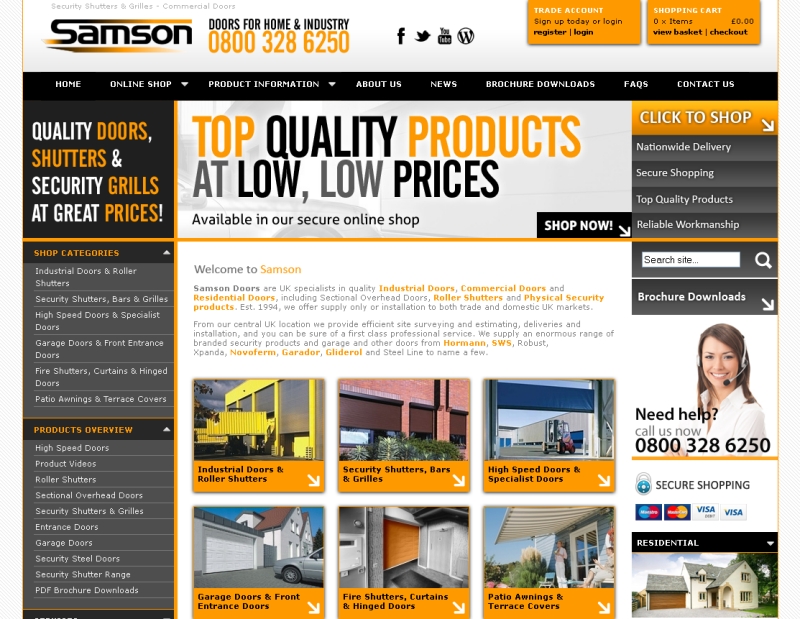 After
So whether you're after roller shutters, bar servery shutters, security shutters, retractable grilles or any other door, hopefully we've made it a lot easier to find information and buy in our online shop.