PRODUCT SEARCH
Samson Online Shop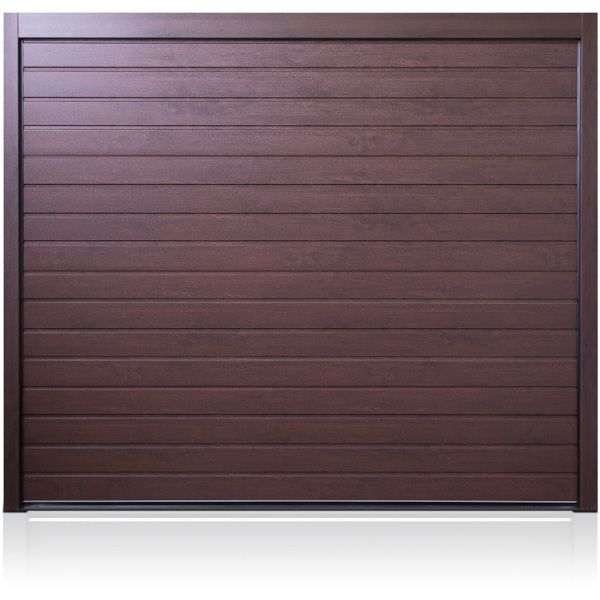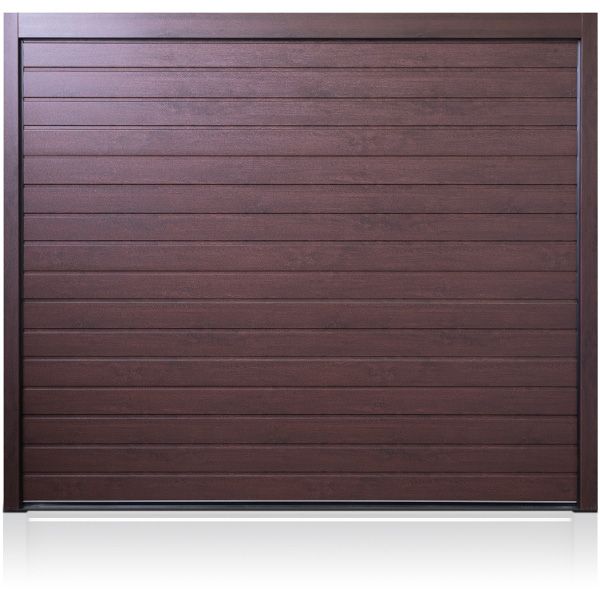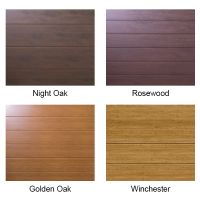 Alternatives to this product
Background Information about this Product
Standard Ribbed Wood Effect (standard sizes)
Sectional Garage Doors
Material: Steel
Gear Type: Sectional


Web Price: £814.00
(Excluding VAT and £976.80 Inc. VAT)
Description

Specification

Installation

Warranty

Measure
Description
The 40mm thick door panel construction is made up of an outer and inner steel skin separated by a foamed core ensuring excellent thermal and acoustic insulation.
Space Saving - Carteck Sectional Doors increase drivethrough width, and allow you to park right up to the front of your garage.
Design Options - Choose from a range of hard-wearing colours, and have the frame colour-matched. Add easily installed cover plates to surrounding masonry for a perfect finish.
Weather protection - At 40mm thick, each door panel is filled with thermal insulation foam. Weather seals protect the outer edge of the entire door, as well as between each individual panel.
Robust - Outer panel layer comprises 8 individual layers for water sealing, corrosion resistance and stability. Frames are galvanised for corrosion resistance. Separator elements keep the frame off the ground so it remains aerated and dry.
Safe & Secure - Carteck electric drives prevent doors from being forced open. Durable rattle-free plastic wheels and a high quality motor provide quiet operation. Finger pinch protection is built into the panel design. Springs balance door weight from within enclosed chambers. Additional Light barrier is optional.
Specification
New Painted wood-effect finishes are now available, offering:
> Better graining, so it looks more wood-like than ever
> More scratch resistant surface
> UV stability protects against fading in strong sunlight over time
Colour Options. Wood design - modern steel door in classic wood look:
Golden Oak
Rosewood
Night Oak
The frame is finished in the same colour as the door panel colour chosen.

Frame legs and head are smooth and white as standard.
Lead Times:

Approx 2-3 weeks for delivery on standard sizes. Approx 6 weeks for delivery on non standard sizes and colours.
Please note these lead times are approximate and are subject to change..

Optional Extras:
Handle - no external handle is fitted as standard. Will be required for a manually operated door.
External Emergency Release - fitted as standard in the top left hand corner of all doors.

Inbetween Opening Installation Kit

If you are fitting inbetween the structural opening this kit is required to adapt the steel frame which is designed as standard for behind fitting. The legs of the frame when fitted inbetween will have a series of factory drilled holes showing which will require a cloaking strip (not provided).
Remote Control Electric Operator

The Carteck Drive 500N and 600N can lift any size door.
The integrated drive and control unit of the Carteck Drive fits discreetly above the door.
The fixed chain drive of the Carteck Drive range is quieter and renowned for long-term reliability compared to revolving chain or belt designs.
The Carteck Drive 500N comes with x2 Pearl Twin Handsets as standard. The Pearl Twin transmitter has twin buttons that can be configured for two functions such as open and close and turn on the light.

The Carteck Drive 600N comes with x2 Pearl Handsets as standard. The Pearl transmitters have 4-function buttons.
The difference between the Carteck Drive and the Drive Pro:

The Carteck Drive Pro has a seperate control unit that can be mounted by an existing power outlet or at a convenient position in the garage, perhaps by a side access door so you can open or close the door using the push buttons on the front of the control unit as you leave or enter your garage.
Additional accessories are available for the Drive 500 (Pro) and Drive 600 (Pro).
Please note some additional accessories won't be available for the Drive 500 (Pro).
Please Note: Door heights greater than 2375mm, a 1096mm rail extension will be required at an extra cost.
Installation Position:
Fitting within the reveal - no holes in frame.
Please Note: Any door heights over 2250mm high - frames cannot be supplied undrilled.
Installation
Installation Instructions are provided with every door.
Warranty
5-year Manufacturer's Guarantee:
> On castors, hinges, springs, cable castors and cables for normal use (opening / closing max. 5 times a day).

10-year Manufacturer's Guarantee:
> On the panel against rust inside or outside
> On the steel splitting away from the foam
> On Material or Manufacturing faults of all immoveable frame parts, if it can be proved that they are inoperative or their use is impaired
> On floor seals, central seals, side seals and header seal against perishing
> On high performance springs
Measure