PRODUCT SEARCH
Samson Online Shop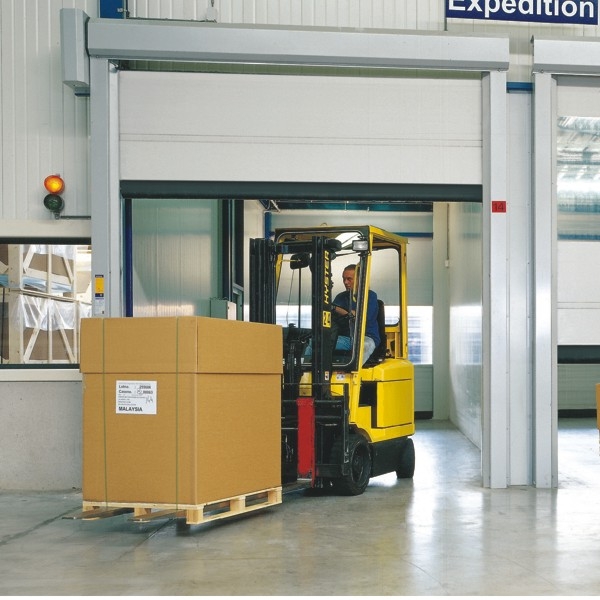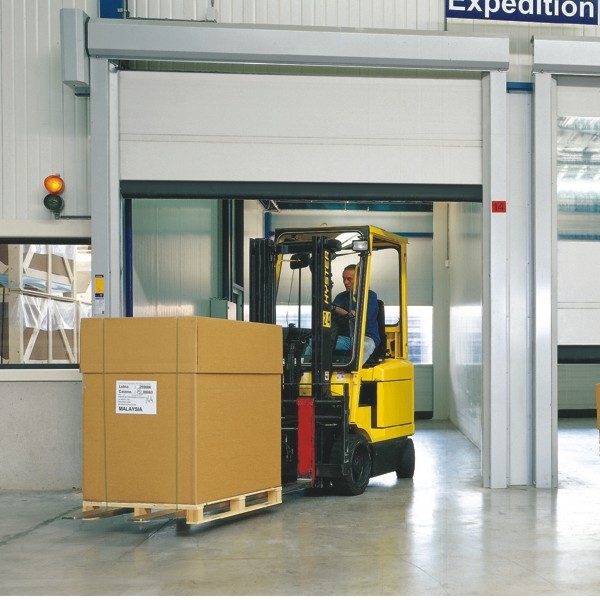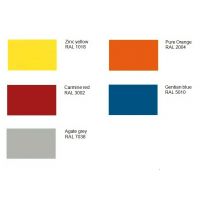 Background Information about this Product
V 5030 SEL
High Speed Roller Doors
Wind Resistant High Speed Door
Material: Fabric
Gear Type: Roller Shutter


The quiet and quick Hormann V 5030 SEL, quintessential to areas which need to maintain a low noise level. The V 5030 SEL can reach optimum speeds of 3.0m/s (with the optional Hormann frequency converter control).
Quiet and quick
In halls with a low noise level, a door should cause little noise and also work quickly and reliably with strong drafts. That's why the V 5030 SEL door type is equipped with spring steel wind protectors to give the curtain the necessary stability.
The speed of up to 3 m/s is achieved by the optional Hörmann AS 500 FU E frequency converter control.
Spring steel wind protector
Integrated into a pocket in the curtain with twin track rollers at the sides for a quiet door travel and improved resistance to higher wind pressure.
Door size
Width (LB) max. 5000 mm
Height (LH) max. 5000 mm

Speed* opening/closing
Standard control
BK 150 FUE H 2.0/0.8 m/s
Optional control
AS 500 FU E 3.0/0.8 m/s
*max., depending on the door size
Curtain
Spring steel wind protectors with side rollers
Fabric/vision panel thickness 1.5/2.0 mm
Emergency opening
Crank handle
Optional:
Automatic opening via UPS during power failure
(BS 150 FUE H USV, 230 V)

Curtain Colours
RAL 1018 Zinc Yellow
RAL 2004 Pure Orange
RAL 3002 Carmine Red
RAL 5010 Gentian Blue
RAL 7038 Agate Grey
Enquire
Specification
Door Type
V 5015 SEL
V 5030 SEL
Suitable Application
Interior
Interior
Size range
Max. width
5000
5000
Max.. height
5000
5000
Speed with control

Max. opening (m/s)
1.5
2.0
Closing approx. (m/s)
0.8
0.8
Curtain
UPVC, aluminium profiles
UPVC, spring steel wind locks with lateral twin rollers
Temperature range
+5°C to +40°C
+5°C to +40°C
Fabric thickness (mm)
1.5
1.5
Vision panel thickness (mm)
2.0
2.0
Fly protection curtain
◌
–
Curtain Colours
RAL 1018 Zinc yellow
●
●
RAL 2004 Pure orange
●
●
RAL 3002 Carmine red
●
●
RAL 5010 Gentian blue
●
●
RAL 7038 Agate grey
●
●
Emergency opening
Emergency crank handle
●
●
Emergency hand chain
◌
◌
Automatic door opening via UPS in case of power failure
◌
◌
| | |
| --- | --- |
| ● = Standard | ◌ = Optional |