PRODUCT SEARCH
Samson Online Shop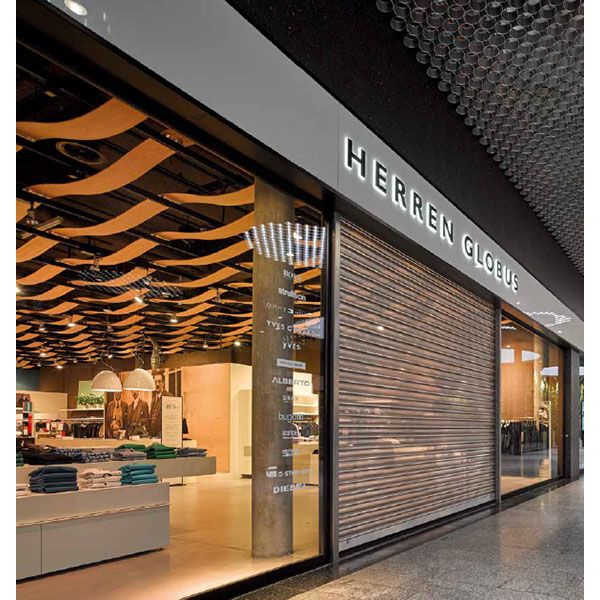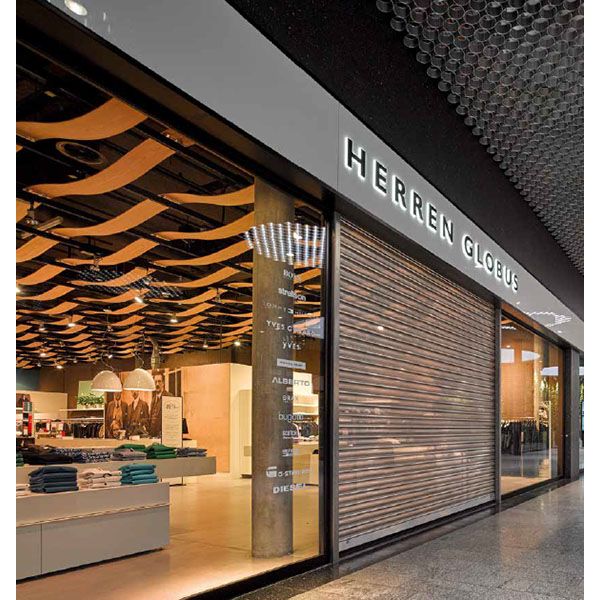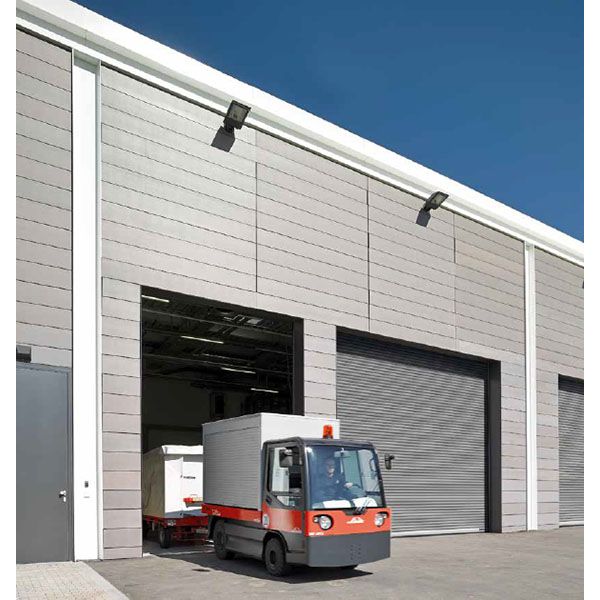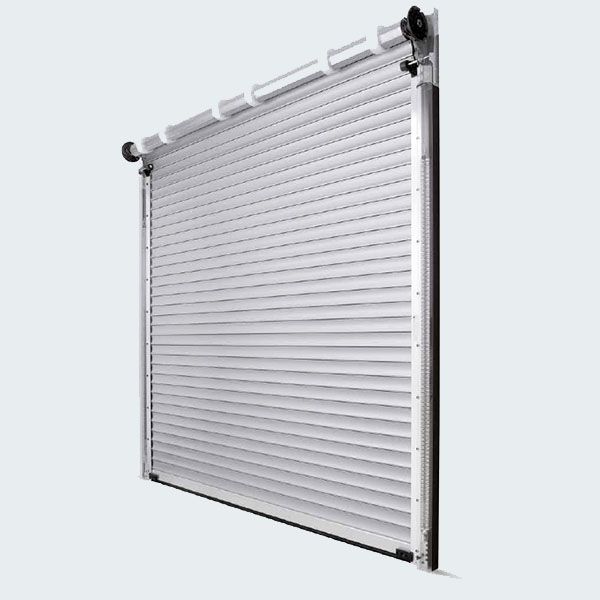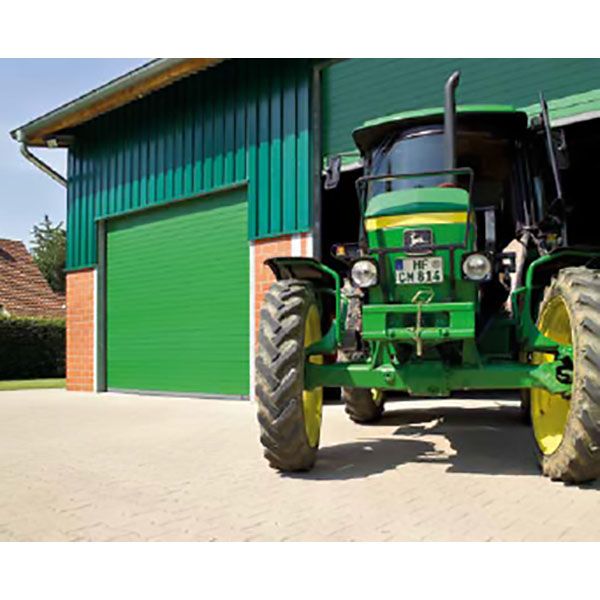 Background Information about this Product
SB HG-75
Insulated Roller Doors
Spring Balanced Roller Shutter Door
Material: Aluminium
Gear Type: Roller Shutter


Price on Application
Please click enquire or call our sales team
Enquire
Description
The Hormann SB HG 75 Rolling Grilles have extruded aluminium profiles which are available in a milled or powdercoated surface finish.
Tailored operator and control systems
The rolling shutter / rolling grille SB can also be equipped with an electronic operator for particularly convenient door operation. These operator and control systems, which are optimally matched to the door technology, are characterised by the standard soft start and soft stop function of the door curtain, which protects all door and operator components from wear.
Reliable power limit
With the operators WA 300 R S4 and WA 300 AR S4, you also benefit from the standard power limit in the "Open" and "Close" directions, which means that no additional safety systems such as closing edge and lintel trap guard are required for most curtains and door sizes. In the event of emergency operation, e.g. during a power failure, all operators can simply be switched to manual operation.
Optional cover
For effective protection against accidental reaching into the door barrel as well as against dirt and adverse effects of the weather, optional cladding is available for the door barrel and operator.
Maximum door sizes
Rolling shutter up to 5000 × 4500 mm Rolling grille up to 6000 × 4500 mm
HG 75, aluminium
The extruded aluminium profiles are available in a powdercoated surface finish. The 100 × 40 mm square holes can be provided in a straight or offset arrangement.
Specification



Rolling shutter SB
Rolling grille SB
Rolling shutter / rolling grille TGT
Decotherm
HR 120
HG-L
HG-75
Decotherm
HG-L
S
A
aero
S
Wind load EN 12424
Class 2 up to door width in mm
5000
5000
4000
–
–
5000
–
Higher wind loads on request
–
–
–
–
–
–
–
Wind lock
●
●
●
–
–
●
●
Water tightness EN 12425
0
0
0
0
0
0
0
Thermal insulation

Appendix B EN 12428
Individual door section (U = W/(m2•K))

3.9
–
–
–
–
3.9
–

Shutter 4 x 4 m,
fitted (U = W/(m2•K))

4.1
–
–
–
–
4.2**
–
Accoustic rating
Shutter 3.5 × 2 m, fitted (Rw = dB)
18
–
–
–
–
18
–
Door sizes
Max. width mm
5000
5000
4000
6000
6000
5000
6000
Max. height mm
4500
4500
4000
4500
3500
2400
2400
Space requirements
See the technical manual
Curtain material
Single-skinned steel
–
–
–
–
–
–
–
Double-skinned steel
●
–
–
–
–
●
–
Single-skinned aluminium
–
●
●
●
●
–
●
Double-skinned aluminium
–
–
–
–
–
–
–
Curtain surfaces
Galvanised steel
●
–
–
–
–
●
–
Galvanised steel coated in RAL 9002
◌
–
–
–
–
◌
–
Galvanised steel coated in RAL 9006
◌
–
–
–
–
◌
–
Galvanised steel coated in RAL to choose
◌
–
–
–
–
◌
–
Bright-rolled aluminium
–
●
●
–
–
–
–
Stucco-textured aluminium
–
–
–
–
–
–
–
Aluminium coated in RAL 9002
–
◌
◌
◌
–
–
◌
Aluminium coated in RAL 9006
–
◌
◌
◌
◌
–
◌
Aluminium coated in RAL to choose
–
◌
–
◌
◌*
–
◌
Anodised aluminium E6 / EV 1
–
–
–
◌
–
–
◌
Mill-finished aluminium
–
–
–
●
–
–
●
Weight of curtain
approx. kg/m2
10.3
6.0
5.5
6.5
6.7
10.3
6.5
Side door
matching the door
◌
◌
◌
–
–
◌
–
Glazing
Standard arrangement
◌
◌
–
–
–
◌
–
Logistics arrangement
◌
◌
–
–
–
◌
–
Seals
All-round on 4 sides
◌
◌
–
–
–
◌
–
Break-in resistance
WK 2 DIN V ENV 1627:1999
–
–
–
–
–
–
–
Pull-out protection
●
●
●
●
●
●
●
Internal locking
◌
◌
◌
◌
◌
◌
◌
Internal / external locking
◌
◌
◌
◌
◌
◌
◌
Security equipment
Finger trap protection
●
●
●
–
–
●
–
Side trap guard
◌
◌
◌
◌
◌
◌
◌
Safety catch
●
●
●
●
●
●
●
Fastening options
Concrete
●
●
●
●
●
●
●
Steel
●
●
●
●
●
●
●
Brickwork
●
●
●
●
●
●
●
Timber
●
●
●
●
●
●
●
● = Standard ◌ = Optional
*
RAL 9016, RAL 7035, RAL 9006, RAL 5011, RAL 8028, RAL 7016, RAL 9005
**
Shutter 4

× 2.4 m, fitted