PRODUCT SEARCH
Samson Online Shop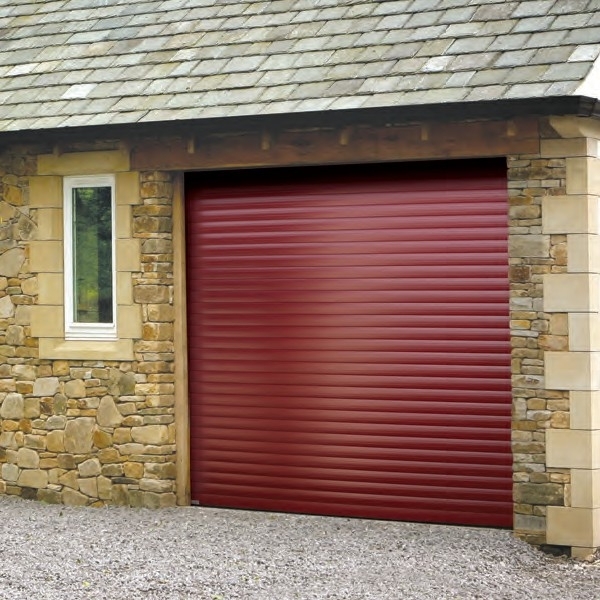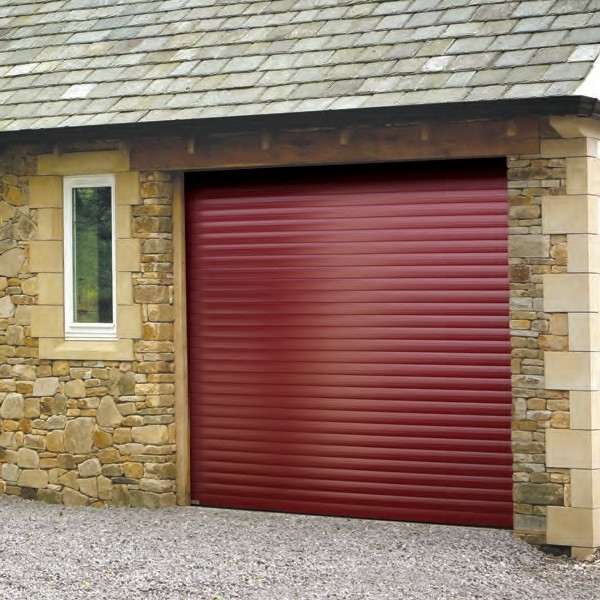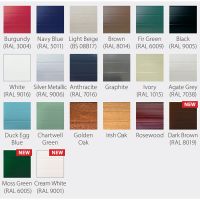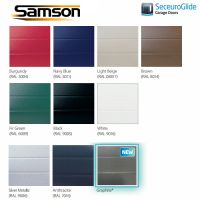 LT
Roller Garage Doors - Insulated
Colour Finish
Material: Aluminium
Gear Type: Roller Shutter


Web Price: £1,078.00
(Excluding VAT and £1,293.60 Inc. VAT)
Description

Specification

Installation

Warranty

Measure
Description
Chrome handsets are currently unavailable, and will be replaced with Black handsets if ordered.
The SeceuroDrive motor now comes with a 7 year warranty. SeceuroGlide Roller Garage Doors now come with the SeceuroDrive motor as standard.
The Seceuroglide LT Roller door is remote control operated as standard and comes complete with two transmitters, bulk head light a safety edge and manual override.

The Seceuroglide LT is a stripped down version of the standard Seceuroglide.
It is designed to offer a fully compliant electric roller garage door at a most competitive price in situations where security is not a particular issue.
The UK market has many roller door manufacturers selling low specification roller doors and many are not compliant with regulations but if price is your main consideration then this door will fit the bill.

The door still uses a bottom edge safety sensor rather than the illegal infra red beams and has 2 transmitters supplied for remote operation using 'rolling code' technology. The internal receiver and control box has a built in courtesy light operating when the door is opened and switching off automatically after a few minutes.

The curtain slats are a high quality double skinned, foam filled aluminium and available in various finished colours.

Internal manual override is standard for power failures and is on the same side as the motor unit which can be specified when ordering.

Courtesy Light: Making your garage a safer place when parking at night SeceuroGlide LT utilises the tried and tested SeceuroSense Plus control unit, which combines a courtesy light with both remote and push control functions.
SeceuroSense Plus Control Unit
> Clear fault diagnosis on front cover with LED indicator lights.
> Limit setting direct from the board through built-in test lead for ease of installation.
> No more need for magnets with built-in ground exclusion.
> Available with wired or wireless safety edge.
> Long lasting LED courtesy light.
> Seperate lighting feed (up to 300W) integral to the board.
> Integral alarm available as an optional extra, housed within the board.
> Ability to programme modes without the need to remove the front cover.
> Improved cable and panel access points allow neater and more efficient installations and repairs.
> Original SeceuroSense still available.
Specification
Standard Colours:
White
Brown
Heritage Green
Fir Green
Light Beige
Light Grey
Ivory
Metallic Silver
Anthracite
Burgundy
Navy Blue
Black
Graphite
Duck Egg Blue
Chartwell Green
Walnut - painted woodgrain
Natural Oak - painted woodgrain

The Seceuroglide LT Roller door has a minimum overall size of 1200mm wide x 2050mm high and a maximum overall size of 4800mm wide x 2500mm high.

The Seceuroglide LT Roller doors have 75mm guides up to 4500mm wide and 90mm guides for doors over 4500mm wide. These come in white or brown as standard. The 'up to' sizes referred to in the pricing are the overall guide width sizes including the guides and the guide height without the roll above. So to price a door for an opening 2300mm wide and 2200mm high assuming your are installing the roller door on the inside face of the garage opening you need to specify a door 2450mm over guides and 2200mm in guide height for pricing. Use the 'Up to 2600' for the width and 'Up to 2200' for the height.
Operation:
Economy motor - remote control with bulk head courtesy light and two transmitters.
Safety edge is included as standard.

Magnet Kit (EC726O0):
To be used when a door is fitted on an uneven floor.
When the door is down the uneven floor can compress the rubber chamber causing an obstacle signal to be generated. This would cause the door to reopen slightly. To stop this from happening, a magnet and sensor can be fitted to the door, which deactivates the safety edge before it hits the floor preventing the reopening.
Double doors may be more susceptable where the floor can be a lot higher in the middle of the opening.
Installation Position
The Seceuroglide LT Roller doors are supplied with no box as standard. If Inbetween the Opening Installation is required, please note that some cladding may be required to cover the back side of the roll as this may be exposed with a between fix installation.
Installation
Installation instructions are provided with every door ordered.
Warranty
SeceuroGlide garage doors now come with a SeceuroDrive motor as standard, and a 7 year warranty on the motor. The SeceuroSense receiver now comes with a 7 year warranty.
Measure