PRODUCT SEARCH
Samson Online Shop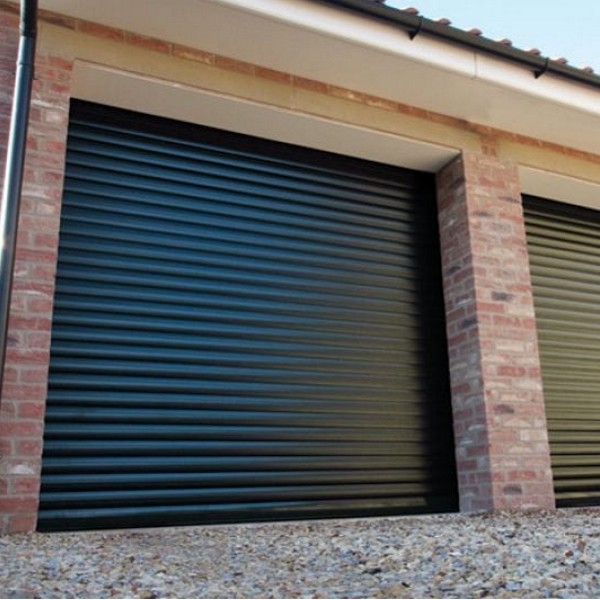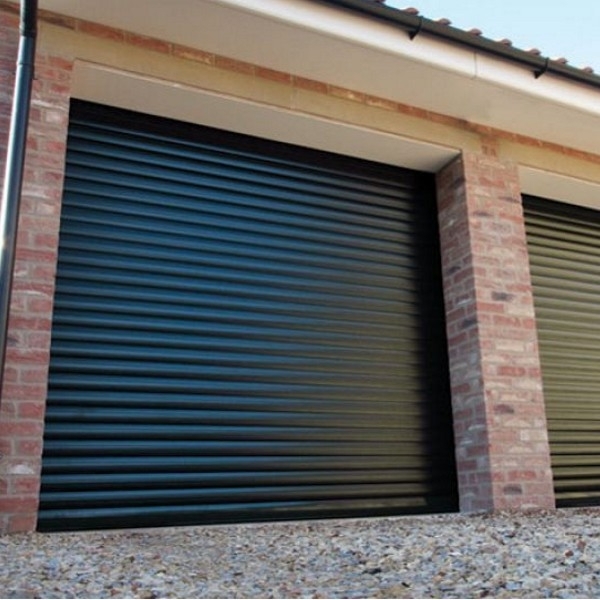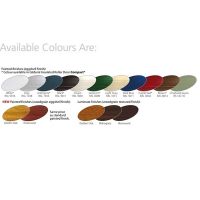 Alternatives to this product
Background Information about this Product
Related Downloads
Roller Door
Roller Garage Doors - Insulated
with Half Hood and Colour Paint Finish
Material: Aluminium
Gear Type: Roller Shutter


Web Price: £890.00
(Excluding VAT and £1,068.00 Inc. VAT)
Description

Specification

Installation

Warranty

Measure
Description
Gliderol Roll-A-Glide insulated doors have 75mm interlocking twin walled aluminium sections containing CFC-free insulating foam, providing the door with strength and durability.
If it is space you need the Gliderol Roll-A-Glide is the ideal door:
The roller door opens vertically so you can park your car right up to the garage if you have a short driveway.
You can also maximise space inside your garage as the door rolls up tightly and neatly above the lintel, allowing you to utilise all the roof space in your garage and also maximise drive through height for taller vehicles.

Gliderol doors are ideal for all shapes and sizes and can be fitted:
> Between the opening
> Behind the opening (for maximum width and height). This gives it the freedom to be fitted in the most complex locations regardless of the shape of the garage opening. Single and double garage door sizes are catered for meaning almost all requirements can be met. This makes it highly practical for owners of 4x4 vehicles or similar cars of a large nature who otherwise find problems driving into their garage.
Specification
Automation
The Gliderol Roll-A-Glide door is supplied as standard with a Gliderol Roll-A-Glide tubular motor.
> Remote control operation
> Virtually silent and exceptionally smooth
> Rolling code technology ensures that security is paramount with a unique code generated each time the handset is activated.

Motors can be fitted on the left or right hand side (as viewed from inside the garage looking out).

Manual Override
In the event of a power failure a manual winding handle ensures the door can be opened from inside the garage. An external manual release is available as an optional extra. This manual release is compulsory for garages where an alternative entrance is not available unless there is a battery back-up installed.

Optional Extras
External Manual Release - required if there is no other means of access to the garage.
Handset - additional handsets are available (2 are supplied as standard).
Wireless Key Switch - Externally mounted security switch with three keys.
Wireless Key Pad - available in standard and anti-vandal providing versatility for location.
Electric photo cell - type D safety device in accordance with BS EN 12453. If the door detects an obstruction in the doors path, the door will stop, reverse momentarily and then stop again. This is an additional safety device to the main bottom edge safety sensor fitted as standard.

Safety
All Gliderol Roll-A-Glide doors are fitted with:
> A bottom rail safety edge detector system
> Anti drop device
> Internal manual release
> Alarm as standard
The door is also equipped with an auto reverse safety mechanism. In the case of an obstruction in the doors path, the door will stop, reverse momentarily and then stop again.

Finishes available: -
White
Black
Cream
Fir Green
Pale Green
Grey
Anthracite Grey
Dark Blue
Purple Red
Brown

Guides, head plates and vision slats are available in white or brown or to colour match door.
Colour matched guides are not available for the following door colour: Duck Egg Blue.

A Note Concerning Colours: Door guides are available in colours matching the door curtain except laminate door colours (supplied in brown). Coloured guide rails are supplied as standard, however they may not exactly match the lath colour. The manufacturing process for the lath profile results in a textured finish, whilst all other coloured items (guides, bottom laths, lock laths, optional fascias and vision panels) are supplied in a satin finish so cannot be guaranteed to match exactly.
Installation
Full installation details are provided with every door ordered.
Warranty
2-year guarantee on all manufactured parts
5-year manufacturer's warranty on the motor
10-year guarantee on the door finish.
Measure
All Gliderol roller doors are ordered using the overall guide width and the opening height of the guides.

Gliderol doors are supplied with 300mm endplates.
70mm or 90mm Guides:
All Roll-a-Glide doors are ordered using the guide height and the over guide width. The OGW is the opening width plus 180mm / 140mm (width of the guides = 2 x 90mm / 70mm).
Please Note:
Under 3500mm wide = 70mm Guides will be supplied.
3500mm wide and Over = 90mm Guides will be supplied.
If fitting between the opening the overall width of the door should be the narrowest measurement between the opening.