PRODUCT SEARCH
Samson Online Shop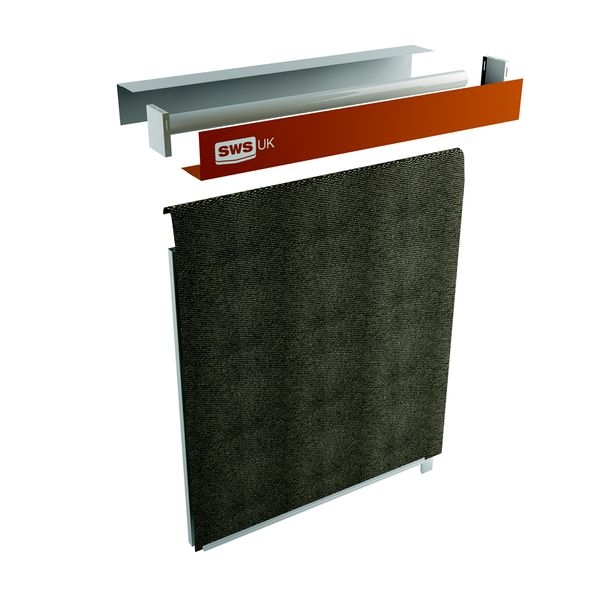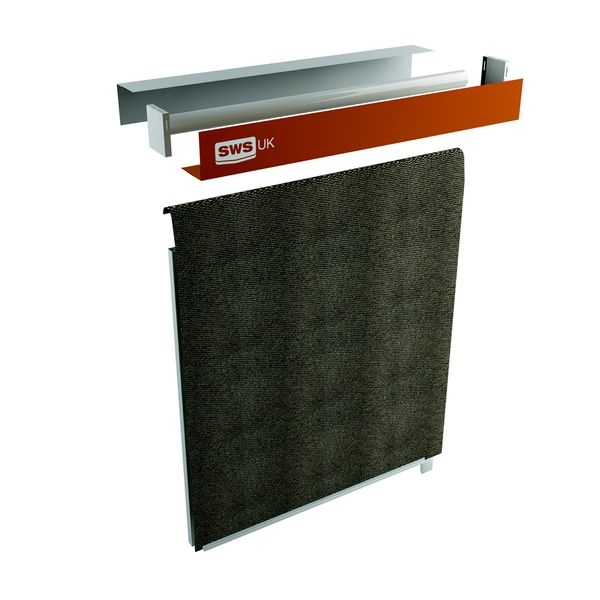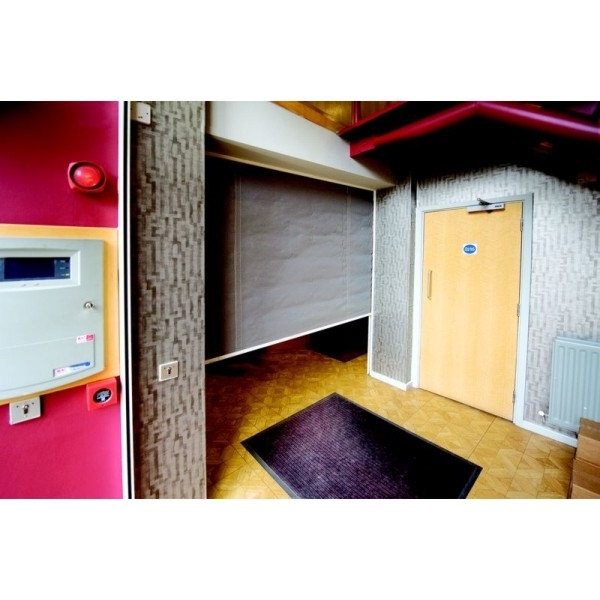 Background Information about this Product
SeceuroFire
Fire Roller Doors & Curtains
Fabric Flame Curtain
Material: Steel
Gear Type: Roller Shutter


The SeceuroFire Flame Curtain is automatically activated in the event of a fire alarm or power failure.
The Flame Curtain when lowered or deployed divides up large open spaces to slow down the spread of fire, allowing a safe exit. The Curtain is strong enough to contain a fire for up to 2 hours whilst still allowing a route of escape should this be required. This is achieved by simply lifting the bottom rail to create a gap large enough to go under.

Flame Curtain Construction
Tested and approved by Exova Warringtonfire
BS476: Part 22 1987
BSEN1634-1: 2008
Curtain
Stainless Steel wire reinforced glass fabric intended
for applications exposed to high temperatures
Curtain fabric weight 0.69 kg/m²
Grey finish

Bottom rail
T Section 40 mm High x 55 mm Deep
Guide Rails
100 mm Wide x 60 mm Deep double sections which can be reveal or face fitted. Specify at time of
order. Designed to retain the fabric curtain during fire conditions. The guide rails expand towards the shutter box during fire conditions.
Shutterbox
Two piece galvanised steel powder coated white as standard. Other RAL colours available. Only 200 mm wide x 220 mm high. Supplied in sleeved sections to allow for expansion in fire conditions.
Finish
Galvanised steel powder coated white as standard.
Other RAL colours available.
Motor
24 V DC Tubular Motor. This product is not designed for frequent use and should remain open unless activated.
The motor operates under mains supply in normal use.
Battery backup is provided for power failure and in the event of complete battery discharge the brake is released and Flame Curtain closes automatically under Gravity Fail Safe.
Controls
Standard FC Control Panel
– Alarm input
– Emergency Override input for emergency escape switch
– Audio Visual output
– 24 V Battery backup
The FC PLUS control panel also includes
– Split drop curtain to retain smoke & allow
- emergency escape
– Safety device inputs
Installation
Face or reveal fit to masonry, concrete or fire protected steel with at least the fire resistance rating of the product being fitted.

Warranty
The operation of the fire curtain along with the finish of the curtain, guide rails and box is guaranteed for a period of 12 months. The tubular motor is guaranteed for a period of 2 years against faulty materials and workmanship.

Enquire