High Speed Doors
Samson Doors offer a comprehensive range of High Speed Flexible Roller Curtains, High Speed Insulated Spiral Roller Doors and an ever increasing range of High Speed Industrial Roller Shutter Doors.
A high speed door on an external aperture on any building is going to increase daily efficiency all round as well as potentially saving money on energy costs. Optimised work and accelerated logistic processes are all achieved using the right high speed door.
The High speed automatic opening and closing of these vertical operating rapid roll doors will provide valuable energy saving by maintaining the internal room temperature and also reduce contamination from airborne pollution and ingress of insects and vermin, essential in controlled warehouses and buildings.
Click here to view our online range or call us on 01933 448 850 to discuss your requirements.
I Just Want a Faster Door!
What we have experienced are ever increasing numbers of customers stating they would like a high speed door, but then we find out it is actually just a faster door than the one they have been using for so many years. Older, far less efficient and out of date electric roller shutters will often have very basic electric motor drives, sometimes taking up to 2 minutes to open fully on a 5m high door!! With a little more investment you can have a brand new steel roller shutter door with all the security, safety and usually double skinned slats for strength, providing insulation too, but the big difference will be an opening time of around 15 - 20 seconds.
Shop High Speed Doors
Samson can offer double skinned, insulated steel roller shutter doors with high performance electric motor drives and other enhancements. Basic doors with widths up to 7m wide and 7m high with GFA three phase direct drive motors will give you much faster operation cycles and also hi usage potential so you can open and close far more often during the working hours.
High Performance and Ultra High Speed Spiral Doors
The range of very high performance, double skinned, insulated, super fast roller doors is ever increasing, mainly because of increased demand in building performance and technology in motors drives and materials. Having one rolling shutter type door which performs multiple functions is perfect for so many buildings, particularly on external doors.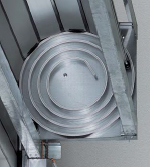 Our 'Spiral' type doors are almost a sectional and roller hybrid in their workings and performance. Larger, double skinned, insulated steel panels which spiral around a large endplate with technology to ensure the individual slats never make contact with each other. Super fast operating cycle and minimal wear and tear while offering the very highest insulation and security.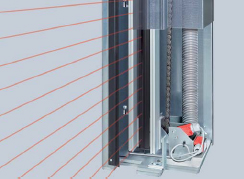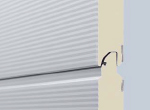 Specification and Performance
Specification and Performance on some models provides:
U values of up to 0.64 W/(m2.K)
Class 5 wind loading (less than 5m wide)
Acoustic insulation 26dB (without glazing)
Up to 3 million cycle life span
Opening speeds up to 2.5m per second
Security rating RC2
Glazing options for light and vision
Air Permeability (EN12426) Class 2
Although the standard Spiral door is a rolling concept there are other options with tracking running from horizontal to provide low headroom option through to vertically rising to minimum intrusion into the building and everything inbetween. There really is no excuse for one of these doors not to fit your building.
2 doors in one?
The simple principal for these high performance doors is that unlike the standard steel external door operating alongside another high speed fabric curtain, this one door does both roles and then adds on additional benefits in terms of security and insulation and non contact operation for longevity and low maintenance costs. In theory it is actually 4 doors in one!!
Although they might seem like a hefty investment, if you actually do the maths on the 2 doors and their ongoing maintenance and performance, there is no comparison to be made.
High Speed Rolling and Folding Fabric Doors
We have an enormous range of folding and rolling PVC and insulated PVC high speed doors all designed for efficiency and flexibility in their use for so many applications in industrial and commercial buildings. Most of these doors are used for controlling the atmosphere inside a whole building or in individual rooms internally.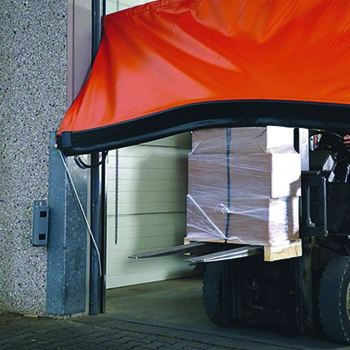 Flexible high speed doors speed up work flow and reduce energy costs all round.
In most cases these high speed doors are for doorways used by fork lift trucks and in a busy environment accidents will happen, however most of the flexible high speed curtains have their own anti crash technology built in. Most doors are designed to come out of their tracking if hit by anything substantial and then the curtain is saved and can be easily pushed back in to continue operation once more. 'Self Repairing' is the phrase used by most.
With built in safety as standard and so many control methods these doors are ideal in so many environments.
Benefits
Reduce Energy Costs
Increase Work Flow and Efficiency
Internal or External Doorway Use
Reduce Draughts, Dust and Insect Ingress
Low Maintenance
Cost Efficient Operation
Very Safe During Operation
Partial or Full Vision Curtain Options
Fixed or Remote Control Options
High Wind Loading Models
Minimal Headroom and Sideroom for installation
Adjustable Speed for Opening and Closing Cycle
UKCA Approved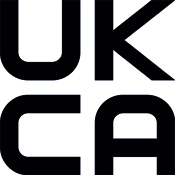 All the high speed fabric doors we supply meet the very highest levels of safety and are tested, UKCA approved and offer long term durability through some very technologically advanced features.
Frequency inverter control is fitted as standard on all Hormann high speed doors to ensure the fastest speeds and the lowest rate of wear. The entire door mechanism is relieved through the slow start and slow brake action, taking undue stress off the components. We offer both single and three phase electric operation with the added option of an uninterruptible power supply to ensure the door will open in a power failure situation.
The high speed door range includes both vertically and horizontally opening transparent doors with a flexible curtain. They are readily available to be installed in combination with sectional overhead doors and roller shutters, as well as with the powerful new technology of the spiral doors with smooth, strong aluminium profiles.