PRODUCT SEARCH
Samson Online Shop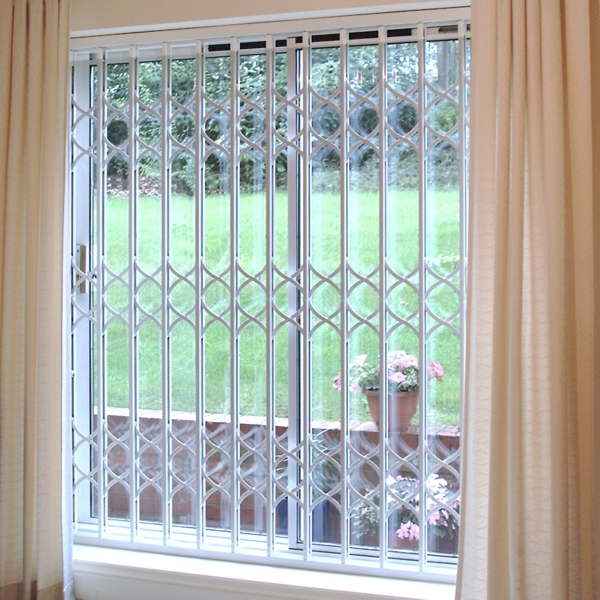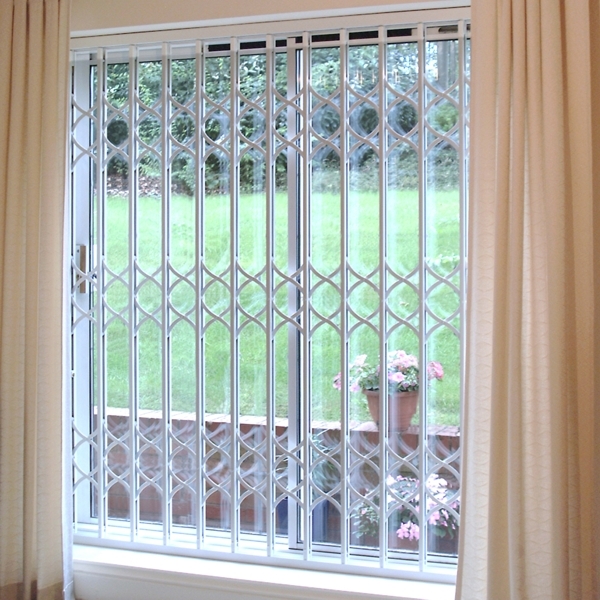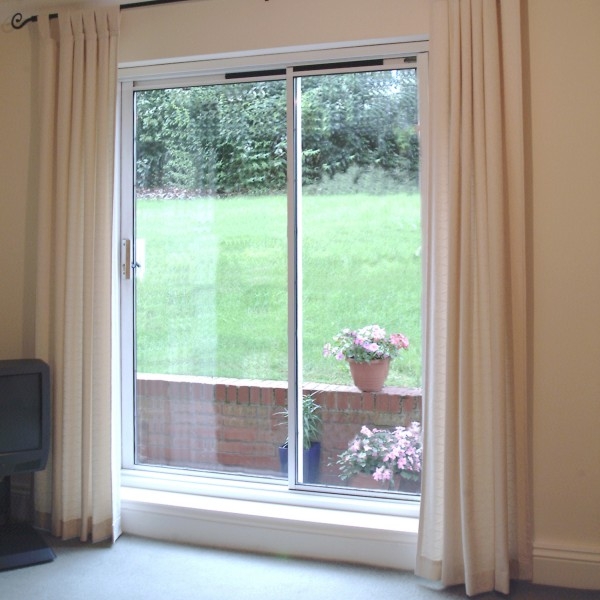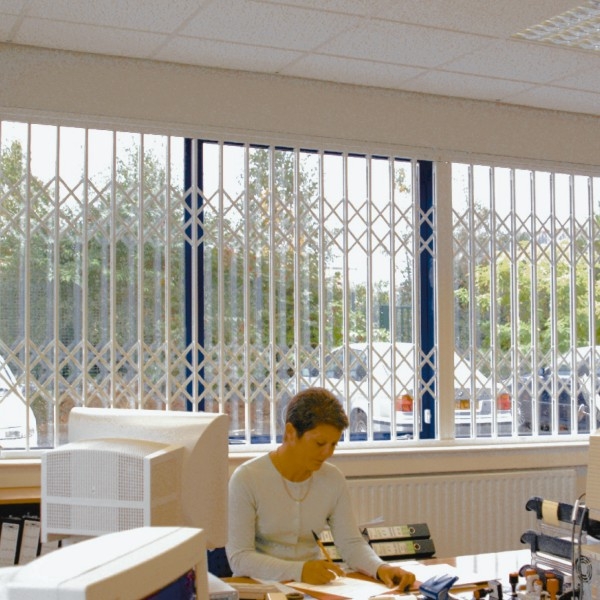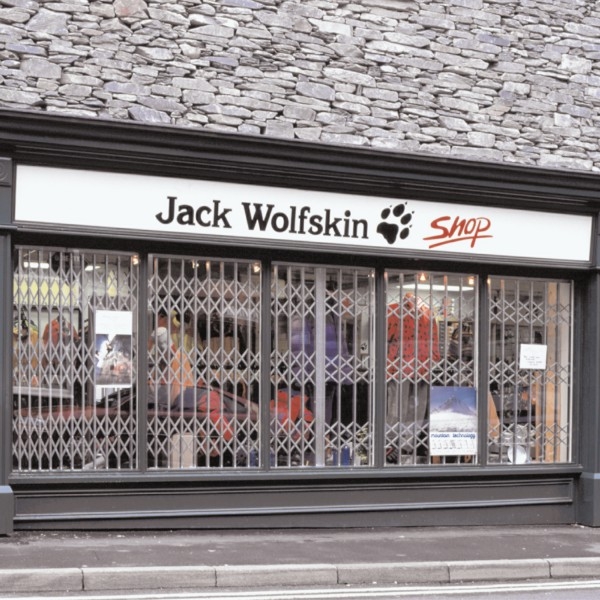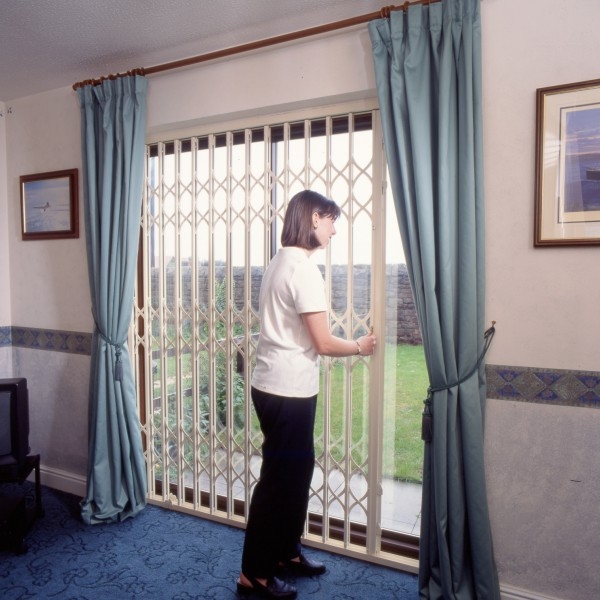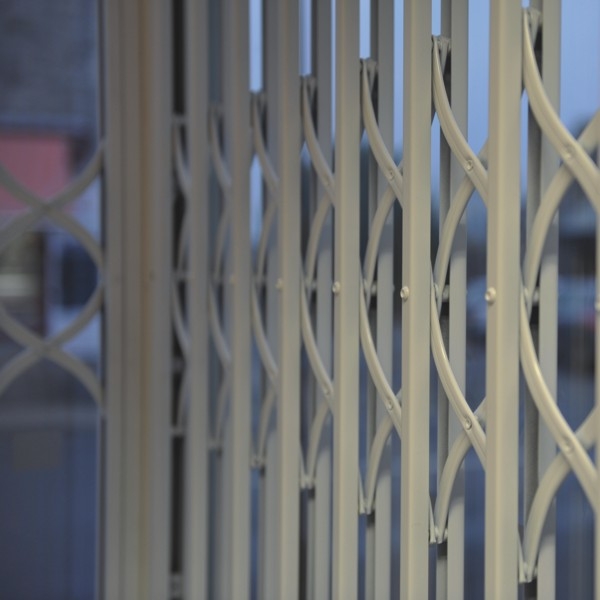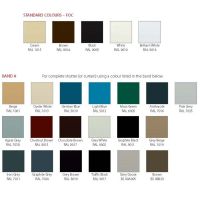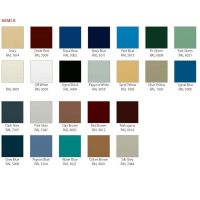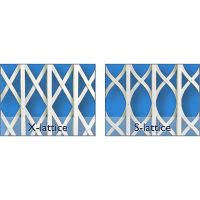 Alternatives to this product
Background Information about this Product
Related Pages
SeceuroGuard 1000 Security Grilles
Security Grilles - Retractable
Retractable Security Grilles
Material: Steel
Gear Type: Security Grilles


Web Price: £220.00
(Excluding VAT and £264.00 Inc. VAT)
Description

Specification

Installation

Warranty

Measure

Videos
Description
The Seceuroguard 1000 retractable security grille is a high quality collapsible steel security grille available in made to measure sizes for discreet door and window security in either commercial or domestic applications. Ideal for internal installation in window recesses, doorways and any opening that requires a good level of security whilst retaining visibility.
The gate lattice is available in either the traditional 'X' lattice design or the softer 'S' lattice design at the same price.
Available in single or double sash options with a hinged aside option possible depending on size and requirements.
The Seceuroguard grille is available in 27 standard colours to co-ordinate with almost any colour scheme. Special colours can be ordered on application.

To view the RAL Colour Chart, please click here PDF >
Essentially maintenance free with a wide range of colour options and a choice of lattice styles, classic appearance and convenience combine with the high levels of protection.
Strong security barrier and deterrent
Galvanised for corrosion resistance and powder coated
Fully retractable system
Excellent through-vision and ventilation when locked
Multi-point locking (2 or 4 point) from a single key
Smooth running carrier system ensures quick and easy operation
Custom built for almost any opening size
An unlimited width can be accommodated in sections
A floating sash version is available
A fixed frame version is available when retraction of the gate is not required
Exceptionally strong, yet unobtrusive and stylish, the SeceuroGuard 1000 will transform the way you protect your property.
Installation

The Seceuroguard grille is always ordered with the Overall Width and Overall Height to include the framework and sash.
When ordering for a face fit installation, remember to add on the relevant sizes for sides, top and bottom track, plus any reinforcement sections to get to the ordering sizes.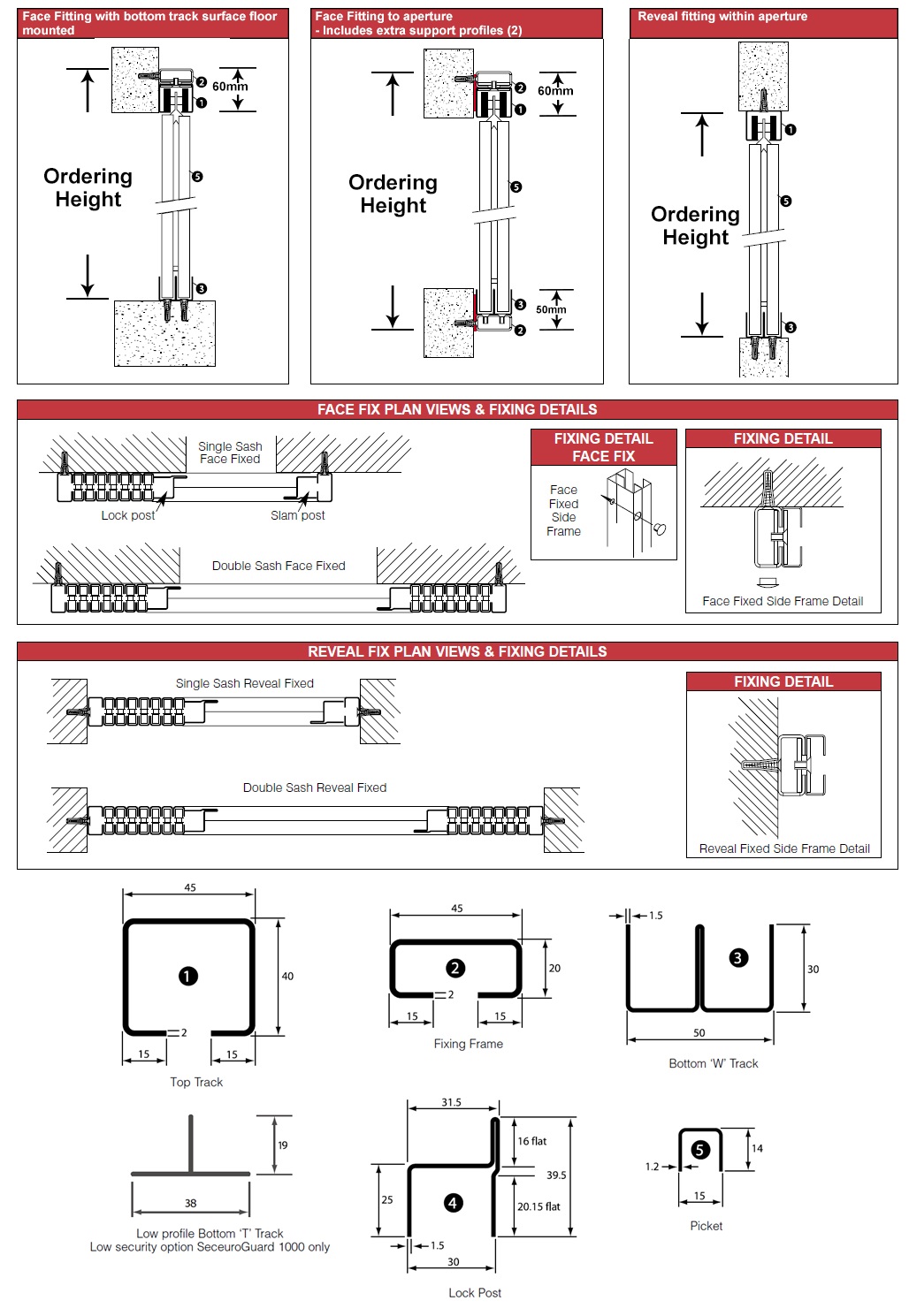 Warranty
Retractable Security Gates
The operation of the retractable security gate along with the finish of the fixing frame, sashes and tracks are guaranteed for a period of 2 years against faulty materials and workmanship.
Measure

Always ordered by Overall Width and Height (maximum width and height including the grille and the surrounding frame)
You need to allow for any installation tolerances around the framework and take this into consideration
For Reveal fitting (in between the structural opening) take each measurement in several places and use the smallest measurement
For Face fitting (on the outside or inside face of an opening) the odering dimensions will be bigger than the opening, because they will include:
- The top and bottom tracks
- The locking post
- Sash size (Usually approx. 15% of total order width)
See our Guide to Measuring for Security Grilles >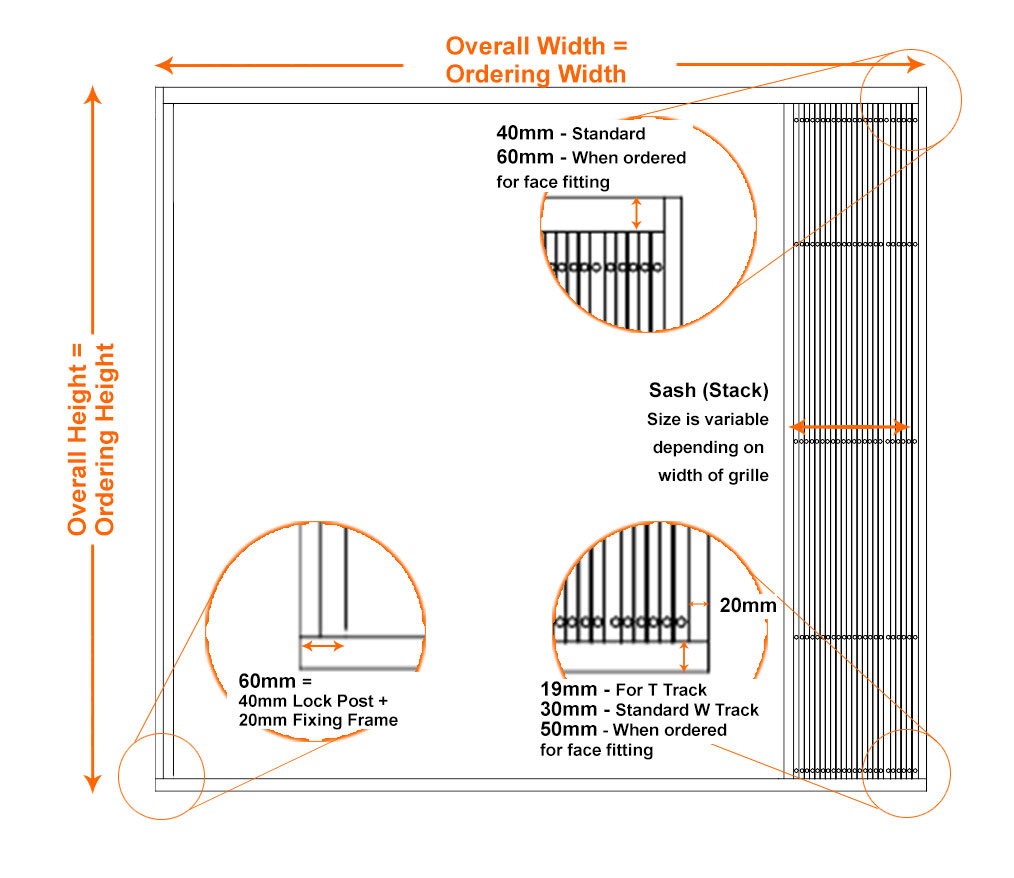 Bunch (sash) sizes for Seceuroguard retractable security grilles showing below.
Also please note the minimum size for having the option for 4 point locking is 1000mm high. Below that height it is ony possible to have 2 point locking.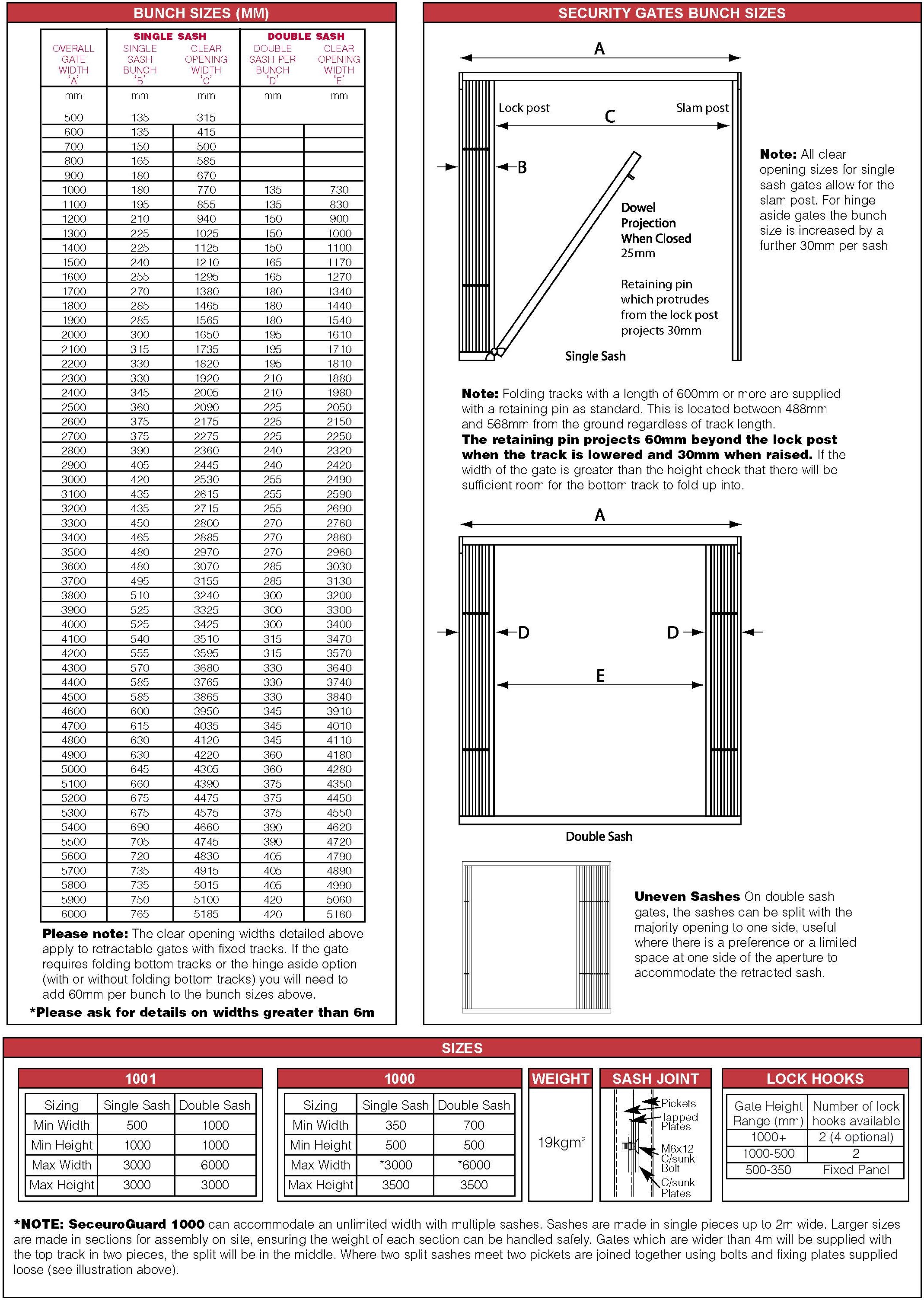 Video